Exclusive artist overview created in 2010 for the VOTP Records administration team.....
Billy Jenkins – guitar & voice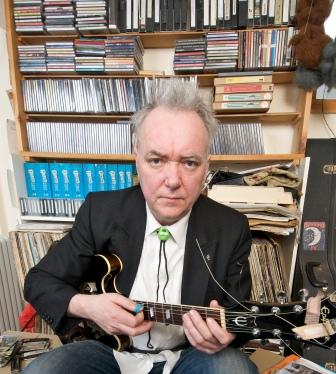 He's a 54 year old granddad now. Nearly forty years of on and off the road, in and out of the studio. Thousands of performances, over forty albums recorded. Obsessively avoiding repetition and the constraints of commercial success, always keeping things moving, spontaneous – but it is the blues have been seriously twanging his guitar for the last decade and a half.
At the start of 2000, his five piece Blues Collective and nineteen other musical folks to record the 2002 album 'LIFE' (VOTP VOCD 023). Two secular gospel tracks were recorded but weren't needed for the final selection.
These two track bookend 'Born Again [and the religion is the blues]' - the title track 'Born Again' and 'I Took A Walk'. But now there's about 28 folks on each one. And they sandwich a collection of previously unrecorded blues morality tales written by Jenkins over the last decade that have been maturing like single malt whisky, now performed by Trio Blues Suburbia with a diverse collection of guests.
The songs on 'Born Again [and the religion is the blues]' truly encompass a decade of life affirming episodes for the composer – from saying goodbye to the family home to live with another, distant caring for an Alzheimer's diagnosed parent, several years of caring for a future father-in-law which reached it's depth in 2007 with a year of 24/7 up three times a night bum wiping, piss trousered, round in circles repetitive routines of dementia, a marriage, the farcical 'anti-terrorist' 'guilty until proven innocent' air travel frustrations, changes in the English Entertainment and Licensing laws, the Stasi-lite totalitarian tick box Heath & Safety paradoxes, 'guilty until proven innocent' CRB checks for every borough taught in ( be it music or another one to be paid (again) for bowls coaching), the rise of litigious self interest.....


Aside from personal obligations, being a bandleader and earning a living wage was becoming impossible. Add the spectacular collapse of the recording industry, no wonder Billy decided to go 'one step on from the blues' and train with the British Humanist Association to become a funeral Officiant - resulting in the last two years of decade finding this ever restless musician burning and burying bodies of the non religious in crematoria and cemeteries around his beloved SE London.
Oh yes, and this year he became a grandfather to Daniel - to whom this record is dedicated.
Jim Watson – Korg BX3 organ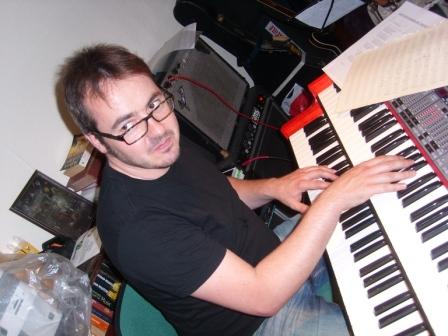 At the start of 2003, Billy asked Jim Watson round to work on musical project he had in mind. Life took the guitarist elsewhere and the project was forgotten. Until seven years later, in 2010.
Billy contacted Jim and they picked up where they left off. And, after a hour or so trying things out a fortnight or so before the actual recording, the result is what can be heard now.
Born in Mansfield, Nottinghamshire , Jim began playing the piano at the age of 7. He underwent classical training at an early age, and played in numerous school bands whilst at college. After completing his A-levels in 1992,he decided to study at the Leeds College of Music where he obtained a first class BA Honours degree in Jazz and Contemporary Music, studying piano with Nikki Iles.


After Leeds he moved to London, studying at the Guildhall School of Music and Drama, where he gained a Post Graduate Certificate in Jazz and Studio music, studying, among others, with pianists Simon Purcell and John Taylor, and from then on began to establish himself as one of Europe's up and coming musicians.

Bands/Performances/Member of : Zero7, Katie Melua, Incognito(world tour), Brand new Heavies, Guy Barker International Septet, US3(European tour),Gary Moore, Lalo Schifrin, Patti Austin (Berghausen Jazz Festival),Chris Difford (Squeeze), Ann Hampton Calloway ,Platypus'(Gerard Presencer) , Jim Watson Trio, The Organ trio,(Jim Mullen), New York voices, Bobby Watson, James Moody (tour of Spain) Javon Jackson, Herb Geller, Pat Kane(Hue and Cry), Jill Scott (Mobo awards), Dave O' Higgins, Julian Arguelles Quartet, Omar (Montreux Jazz Festival),BBC big band, Clark Tracey, Alan Barnes, Peter King, Jean Toussaint

Film Work: Oceans 11 (George Clooney , Julia Roberts);Buffalo Soldiers(Joachim Phoenix,Ed Harris)

Teaching: Piano Tutor at Royal Academy Of Music, London; Organ tuition at Middlesex University
Awards: 1998 BT jazz award- Rising Star; 1996 Europ Jazz contest(Jazz Hoeilaart) - Best Soloist; 1997 Winner- Worshipful Company of Musicians award
He is not quite middle aged and bombs about on a huge motorcycle which he has not yet crashed.

As a professional musician he has performed around the world in many different settings including music for television, theatre and film – including 'Captain Corelli's Mandolin' and 'Charlotte Gray'.
He has played with Billy Jenkins since 1994 and has been first call drummer in Jenkins' Blues Collective since then and has held the drum chair on at least six of Billy's albums.
He has also performed and recorded with jazz vocalist Claire Martin, saxophonist Jason Yarde, flautist Eddie Parker, violinist Dylan Bates, electronic music artists A Man called Adam and Hank Wangford and the Lost Cowboys.
Mike is also a fully qualified osteopath.
He first hurt his back in 1989 whilst on tour in Germany and somebody eventually manipulated his back enabling him to carry on playing. On returning to the UK he was recommended to go and see an osteopath and was amazed at the results.

This ignited an interest in the use of osteopathy, acupuncture and massage which later led to him qualifying with Bsc (HONS) Osteopathy from the London School of Osteopathy, 2006. Mike is a member of the British Medical Acupuncture Society and has a Masters Diploma in Sports massage with Active Foundation.
He is almost middle aged and has two children and two of his cats recently got run over. He also bombs about on a huge motorcycle he has not yet crashed.
Charlie Hart – engineer & producer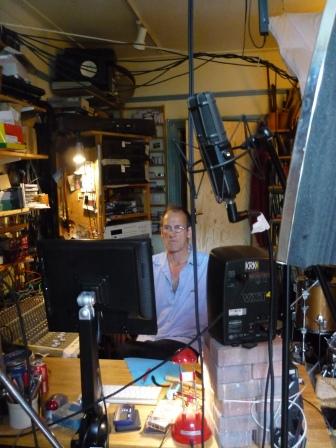 Musician, polymath and owner of Equator Recording Studios, Charlie Hart is responsible for recording and producing Billy's current projects.
Charlie picked up the fiddle at the age of 6 and kept at it till he could play Vivaldi and his hero, Bach. He benefited from a series of loving violin teachers, but the last one, Mrs. Cunningham, was rather upset when he switched his attention to playing double bass and hanging out in jazz clubs in his home town Oxford. Charlie's first gig was singing in the choir at Worcester College, Oxford. He followed this up by playing a home-made bass in a local covers band called The Tribe.

When still at school in the sixties, Charlie appeared at Oxford Jazz Club with Pete Brown, trumpeter Mal Dean and violinist Rab Spall, and this gave him a taste of the enticing world of underground jazz. College seemed tame after that so Charlie spent a lot of time at the old Ronnie Scott's in London. This was paralleled by a rising interest in blues and soul.

As a student Charlie played organ in the psychedelic band 117. The group appeared frequently at the Middle Earth/UFO clubs and recorded at a legendary session with Mick Jagger and Andrew Oldham at Olympic Studios. By that point, Charlie was heavily into black music and the most sensible plan seemed to go to Africa, so he spent a year in Ghana. Highlife and traditional music became an obsession and the next year Charlie returned to sit in with highlife bands and study marimba.

After college he was asked to join Pete Brown's Battered Ornaments with Chris Spedding, Dick Hextall-Smith and George Khan and he was introduced to the delights of the M1 and the Blue Boar. At that time he also started playing double bass with the People Band - Terry Day, Mel Davis, Lyn Dobson, Mike Figgis, Davey Payne and they toured with the People Show. With Davey Payne and Terry Day he formed OMMU and they toured Holland frequently.

OMMU then joined Ian Dury, the eccentric art-school lyricist and Kilburn and the Highroads were at the front of the early 70s Pub-rock boom, free jazz meets rock and roll. Wreckless Eric was in the same stable, and Charlie played keyboards on his first LP.

Charlie left and joined Ruan O'Lochlainn, Johnny Duan in St. James' Gate, a band which soon metamorphosed into Ronnie Lane's Slim Chance. Charlie played mostly fiddle and accordion and lived at Ronnie's farm, the Fishpool. He worked on numerous albums and hung out with a lethal combination of rock and roll A-list Clapton, Townshend, Small Faces etc. and Shropshire farmers. The band toured Europe by train and boat with Clapton's band and influenced a host of future bands.

Charlie then returned to London and started playing bass with Geraint Watkins, Ed Deane, Diz Watson and Ron Kavana in Juice on the Loose. They worked with Alexis Korner, Clarence Frogman Henry and Jay McNeely. Charlie worked with Ian Stewart's Rocket 88, Chris Farlowe, Mose Allison and others.

He travelled to New York with Charlie Ainley and met Andy Warhol who adored his luminous pink socks. He then produced Diz and the Doormen's recently reissued Bluecoat Man, featuring the legendary New Orleans sax players Lee Allen and Walter Kimble

In 1990 Charlie appeared with the People Band in Mike Figgis ' first feature film Stormy Monday with Sting, Tommy Lee Jones and Melanie Griffiths. They then re-emerged as Mummy.

He then travelled to Africa and met Samba Mapangala, lead singer of the much-loved Orchestra Virunga. This lead to Samba touring in U.K. and releasing the CD Feet on Fire which Charlie produced. In 1991 he also worked on an album with the Morrocan Sidi Seddiki.

After forming his own band, 251, playing rootsy jazz, african and blues he co-founded the cajun-inclined Disorder on the Border with Geraint Watkins andGary Rickard.

Charlie had been cultivating another career composing music for the TV and film industries. In the 1980s he had been providing music for documentaries and dramas. Later he worked extensively with the animator Erica Russell. This collaboration lead to the ground-breaking animated films, Feet of Song and Triangle. Triangle was nominated for an Oscar in 1995.

Since then he has recorded three albums and appeared at many festivals with Chris Jagger. They played for the Dalai Lama on one of his visits to UK. Charlie has also appeared in the National Theatre production of The Good Hope, directed by Bill Bryden, and has recently been touring Germany with David Knopfler.

Disorder on the Border is now enjoying a renaissance following the release of their first CD 'Vol 1' on Babel Records.

In April Charlie acted as Musical Director for a re-formed Slim Chance that performed at the Ronnie Lane Memorial Concert at the Albert Hall. Slim Chance backed Pete Townshend, Sam Brown, Paul Weller, Ronnie Wood, Chris Jagger, Glen Matlock and others. A DVD of the event is expected and there is a studio album in the pipeline.

In 2008 Charlie released his first solo CD 'Grooves and Roots' on FRW records. He has since been working flat out producing albums for a variety of singers and musicians in his own Equator Studios – most recently the wonderful saxophonist George Khan. Sporadically he treads the boards, mostly in UK and round Europe with the ever-prolific Chris Jagger either as part of the reborn Atcha! or as a two-man show. Charlie has also been playing with the likes of Diz Watson, the 'New Orleans piano wizard', Jonty Atkinson and the re-emerging People Band. In 2009 he appeared as guest with the Ben Waters/Axel Swingenberger/Charlie Watts band at the 100 club.
Charlie has worked with Billy Jenkins since the mid 1980's, playing bass guitar, double, bass, violin, accordion and keyboards in various Voice of God Collective and Blues Collective collaborations.
He is currently recording Billy's next album. He has a new bicycle as his last one was stolen.
The main backing singers are all solo artists in their own rights:
Carol Grimes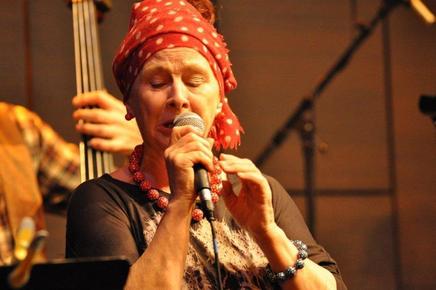 Last heard giving an 'answer' to Billy's 'calls' on the title track of 'I Am A Man From Lewisham' (where she was actually born in 1944), Carol began her musical journey singing on the streets of London in the Sixties.
It was where she first met Charlie Hart. Her work in performance and teaching is now amongst some of the most challenging and creative currently available. Carol sings with The Shout, a nineteen piece vocal group.
She has collaborated with, among others:
Lol Coxhill, Roy Babbington, Phil and Steve Miller, Pip Pyle, Paul Kossoff, Henry McCullough, Neil Hubbard, Mel Collins, Komoko Singers, Paul Carrack, Duck Dunn, Willie Hall, Frederick Knight, Memphis Horns, Brecker Brothers, Najma and Inderjit Kalyana on Raag, Rhythm and Rhyme, Steve Lodder, Annie Whitehead, Janette Mason, Sami el Saldhid, Josefina Cupido, Paul Nieman, Mark Hewins and Shamayal-Mashu, and Ian Shaw. She took part in the recent opera premiere of Hotel by Orlando Gough and will tour both The Shout and Gough's Shouting Fence in the UK and Europe this year.
Carol's recording career spans four decades, with six of her albums having been re-released in 2001 on www.voiceprint.co.uk. Alongside individual Voicework sessions Carol runs workshops all over the Britain, including work with Welfare State International. She has an MA in Voice Movement Therapy from the Academy for Contemporary Research.
Dorie Jackson: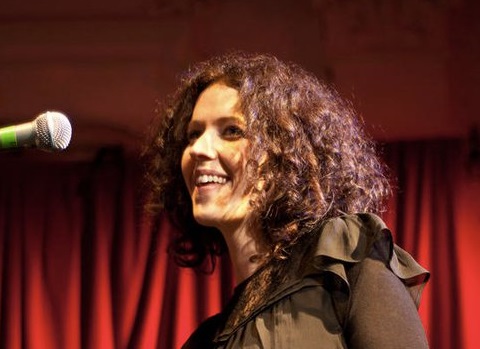 Dorie Jackson was recommended to Billy by Jim Watson.
Dorie Jackson grew up around music, with father David Jackson (Van Der Graaf Generator) she found her true talent with her voice from an early age. She began her professional singing career as a backing vocalist for Francis Dunnery (It Bites) and their first gig together was at the Cropredy Festival in the UK back in 2001. Forming a firm friendship, she was asked to do subsequent tours to date and Francis introduced Dorie to many great musicians and writers.
Francis was producing Chris Difford's (Squeeze) first solo record 'I Didn't Get Where I Am' and he brought Dorie in to do backing vocals. Dorie, Chris and Francis worked well together and went on tour as an acoustic trio to support Elvis Costello, Jools Holland and Chris Rea. Dorie still sings with Chris, has been featured on album 'South East Side Story' and recently sung on new solo album 'The Last Temptation Of Chris'. She has toured and still continues to tour the UK and US with his band in its various forms.
Francis also introduced Dorie to John and Wayne (Aquarian Nation) and she sung on their debut record 'Nearly Killed Keith.' Following this, John, Wayne and Dorie went on to tour support Paul Young, Belinda Carlisle, Homespun, Vonda Shepperd, Rita Coolidge and Marti Pellow. She has also just recorded backing vocals for their new album coming out later this year.
Dorie has worked with other great artists including William Topley (The Blessing) they have toured acoustically with guitarist Luke Brighty supporting Mark Knopfler, and recently over in the west coast of the US where they recorded an acoustic album 'Los Ciganos del Mar'. She also sings on William's albums, 'Sea Fever' and 'All in the Downs'.
Louise Marshall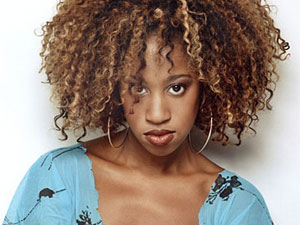 Recommended to Billy by Mike Pickering, Louise Marshall was born in Oldham, Lancashire and started singing at the age of 15 months old and playing the piano at three and truly loves performing.
She attended both 'Chetham's School of Music' and 'Guildhall School of Music and Drama' to further her skills as a pianist.
Her career as a singer has taken her all over the World with numerous artists, Beverley Knight, Marti Pellow, Michael Ball, Russell Watson, Bryan Ferry , Karl Jenkins, Paul Weller and Robbie Williams to name but a few.
Her musical styles stem right through from Classical, singing and conducting The National Youth Choir of GB to Jazz at Ronnie Scott's and 'The Jazz Café'.
Numerous film soundtracks, 'Troy', 'Ray', 'Phantom of the Opera' and 'Pirates of the Caribbean 3' and a handful of West End shows such as "Jesus Christ Superstar', 'Soul Train' and 'The Genius of Ray' and Louise is also part of the Dance and Pop World where she performed on Top of The Pops singing 'Right On' by Silicone Soul'.
She is the newest member of the Jools Holland Rhythm and Blues Band and can be seen throughout the land this year.
~

CD available online at