I AM A MAN FROM LEWISHAM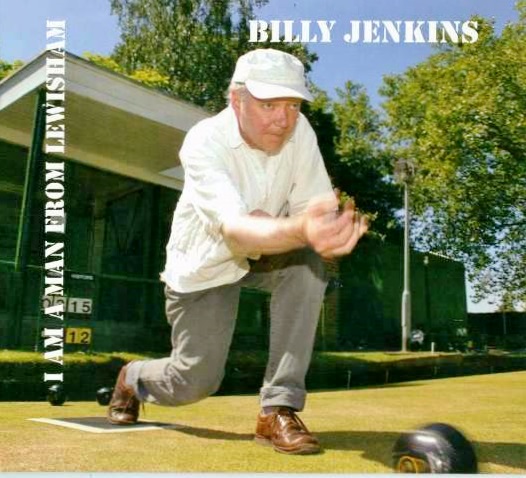 released 12th April 2010 on VOTP Records VOCD 105 on CD and download.


This great sporting photograph, taken by Brian Aldrich, fronting 'left field'
music that, in the old days, would have been filed in a record store under 'Underground' or 'Avant-garde',
was deliberately chosen by Billy as a kitsch homage to his green SE London borough.
An irony that momentarily escaped the excellent METRO music critic Robert Shore who,
whilst praising the music added, 'Don't be put off by the naff artwork......'
~
1. I Am A Man From Lewisham
2. On (Catford) Broadway
3. Francis Drake Bowls Club
4. Deptford Market
5. Church of the Ford Transit Mini Bus
6. Terraced Fast Food
7. Clock Tower of Power
8. Throw Them Blues In The Recycling Bin
~
Billy Jenkins – guitar, vocals, harmonica
Nathaniel Facey – alto Saxophone
Dylan Bates – violin & pocket cornet
Gail Brand – trombone
Oren Marshall – tuba
Charles Hayward – drum kit, percussion, melodica
with
Carol Grimes – backing vocals
Ayanna Witter-Johnson – backing vocals
Merlin Hayward – backing vocals
Dave Ramm – organ
Jim Howard – trumpet
Charlie Hart – violin
and the

VOGC Junior League Choir:
Nathaniel Facey, Carol Grimes, Lesley Hayward, Merlin Hayward, Caitlin Howard, Ella Howard, Jim Howard, Phoebe Howard,
David Marshall, Oren Marshall, Ralina Marshall, Rachel Marshall, Angela Menezes, Joe Wilkes, Ayanna Witter-Johnson.

~
Recorded and mixed by Gary J. Brady at escapade Studios, Greenwich, London SE10 during 2007.
CD mastered by Andy Le Vien at RMS Studios, Croydon.

Studio photographs by Gary J. Brady. Street shots by Peter Daub.


Coming in like a kind of 'evangelist group therapy' this is cross-genre experimentalism from a
crack team of musicians.

The band, held together by Billy's rabid guitar work, features iconoclastic drummer Charles Hayward originally known for his work with This Heat and Oren Marshall on tuba who can effortlessly cross from free form to nailing a tight bass line.

Innovative improviser Gail Brand on trombone, Blues Collective member Dylan Bates on violin and pocket cornet, and Empirical band member Nathaniel Facey on alto saxophone (who met Billy when he was taught by him at the Royal Academy of Music) complete the line up.

Spontaneously directed by Billy, the ensemble rides and falls on his ability to pick up on subtle inflections from his players and to capitalise on their instant creativity.

Billy quotes sourced around the release of 'Lewisham' in 2010 from
official the press release, South London Press and Jazz UK.....


"They don't make records like this anymore.

Stuff a load of musicians in a recording room, switch the red light on and hear them resonate off one another, as they scrape sounds out of the air.
We need the sound of people, not machines.
Machines break down, as do people, but when musicians are a' buzzing it's the stuff of life!
And we all need more of it!"
~
"The creators of commerce like us to think that the grass is always greener somewhere else.
But the truth is, the grass cannot be greener than in South east London"

~


"They say London is a city of 1,000 villages.
Throughout the area you have so many wonderful communities.
All that I ask is that people wake up and appreciate what's in front of their very noses…"

~


"What you're hearing [on this album] is joy.
There's no malice at all.
There's no 'tongue in cheek'.
Don't confuse satire with joy…"

~


" I don't think folks realise just how much 'proper' musicians (i.e. those who take responsibility
for every single note they play) are marginalised in our society.
For the MP3 digital generation, 'music' is just background comfort sounds or a style accessory."

~

'Throw Them Blues On The Recycling Bin' insert included in original press pack: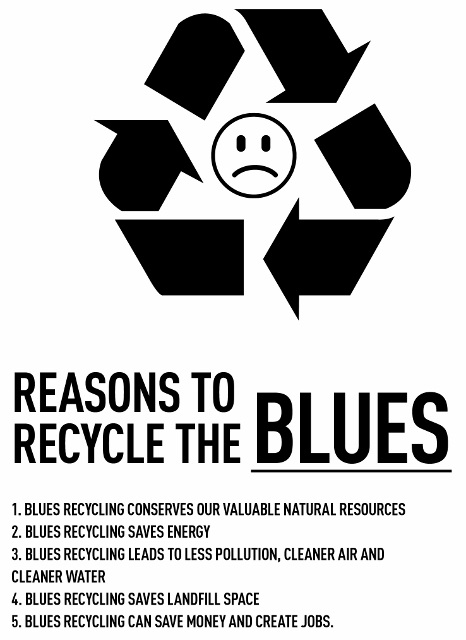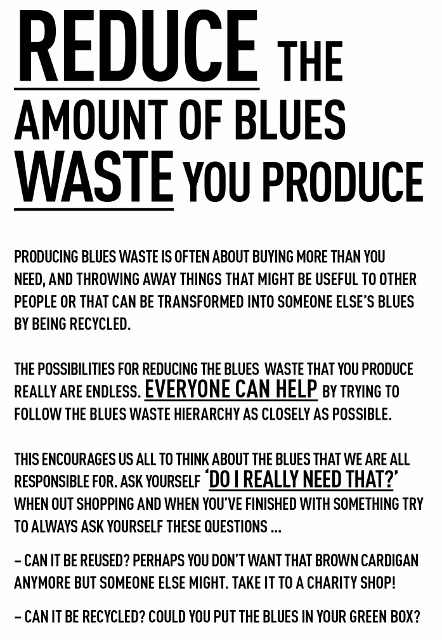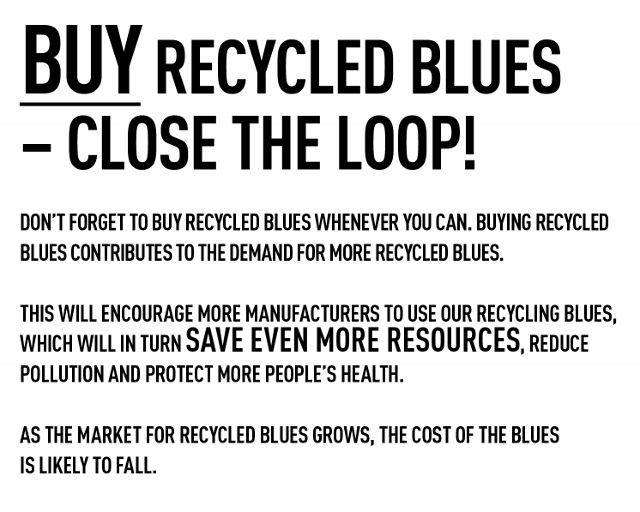 CD available online at