Conversation with Billy Jenkins - September 24th 2003

In 2003, the Anglo-American jazz singer Lizzie Welch came to interview Billy as part of an academic research project.
Her knowledge of the genre and mutual musical empathy encouraged BJ to talk frankly about some never discussed facets of his career and early influences.

LW. OK. When and where were you born?

BJ. South East London, Bromley in Kent… Suburbia in July 1956. Which was the year Wes Montgomery died I think, possibly, maybe I'm wrong.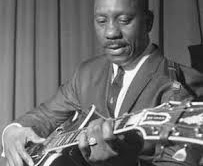 LW Was Wes Montgomery a hero of yours?
BJ. No (laughter) he's a guitarist, I don't know, maybe he is. He died of a heart attack. It would have been in 1968…that he died, why did I say that? I try to find reference points of musicians that went then, but no, Billy Jenkins was an American cowboy. He was a German called Erich Rudolf Otto Rosenthal.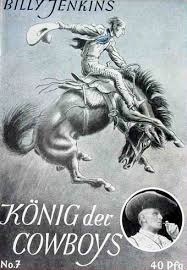 As a kid he sat at the feet of Buffalo Bill Cody, who was touring Germany with his Wild West Show. He was so besotted with cowboys that he emigrated to America, met a woman called Jenkins, married her, changed his name to Billy Jenkins and started his own Wild West Show and wrote books about cowboys. True. I've got one of them somewhere.
LW. And he died when you were born? So you could be a reincarnation of him?
BJ. Yep, before I was born, but then maybe I don't believe in reincarnation.
LW. Do you believe in reincarnation?
BJ. Nope.
LW. So you believe when you're dead your dead and that's all there is to it? This is your last shot, and after that you're compost?
BJ. Yep, you're here once. There's no After life.
LW. So you're definitely not a Buddhist then?
BJ. No, although I would veer more towards that then Western religions.
LW. What or who inspired you to become a musician?
BJ. I only took up the violin because I hated school and my eldest sister, who was the closest to me in the family, took violin lessons at lunchtime. And I thought that if I took the violin, I could be with her at lunchtime and escape the noise in the playground. That's why I started playing violin.
LW. So your first instrument was the violin?
BJ. Yes, I was about eight or nine. And I got Grade 1 Distinction! And that was the last one except for my cycling proficiency, I got 99%.
LW. So was your violin teacher an inspiration?
BJ. She was alright, yea, she was very committed. But I hated classical music. I liked electric guitars and the Radio. We had to listen in secret because we weren't allowed to listen to the pop station. The Light Programme I think it was called. On BBC Radio.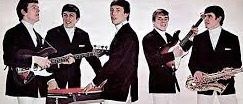 And I liked things like the Dave Clarke Five "Bits and Pieces" and the Kinks. I liked the sound of that. So when I got my first violin, I got home and rushed into the back room and Mum was there with some neighbours having afternoon tea, like they do in Bromley, and I got the "guitar" out and said "Look, my first guitar". And this woman looked at me and said, " I don't think so, Dearie". And I thought, "fuck you" but I didn't know that word then.
Then I started singing in the church choir 'cause my mate said come and sing in the choir. That was great. We had a great choirmaster called Michael Bailey at Bromley Parish Church. Obviously I had a natural musical ear. My parents aren't musical, although my dad would occasionally sit at the piano and play. I think twice in my life. My sisters could read music but they didn't have the feel. I was quite good at singing and you'd get paid 10/6d a quarter. You'd get 2/6d for weddings I liked that.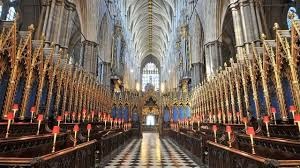 And then started singing at Westminster Abbey and Saint Paul's Cathedral.
LW. Did you have to audition for that?
BJ. No, you would get recommended. As a good singer you'd be invited to do it.
LW. So did you have to read music to do that?
BJ. Yea, and you learned from doing it. Every Tuesdays and Thursdays was choir practice.
LW. That's quite an unusual thing for a young boy to be doing isn't it? Presumably it wouldn't have been considered "cool" by the other kids?
BJ. But it was "cool" to go up to London by yourself. I was going about London from around age ten. I think I was quite 'professional' from an early age.
LW. So you were quite independent at an early age?
BJ. Once my mum called the police, because I was just walking around all the back streets and looking at things. And I didn't come back. She was on her way to the police station when I met her on my way home. I was in my own little world… I still am.
LW. Well as long as it's a nice little world.
BJ. No. People keep saying come out to play and I don't want to go out to play. They say " go on, it's 60 quid and only 400 miles round trip".
LW. Other than the violin lessons, did you have any other formal music training?
BJ. Yea, I had about six months of piano and when I was about eleven or twelve I took up viola, because I was assigned the third violins, but I used to get really bored with classical music, (it made me sleepy and still does) I woke up once on stage after the orchestra had won a music prize. I was really good at reading minims, so they thought they would put me down for viola. That has quite a nice tone. I did that for about six months. I think I took Grade 3, but I didn't pass. I had lost interest by then 'cause I'd picked up the guitar. The best thing about the orchestra was the end of term when you had to swap instruments. Then it sounded really good.
LW. That swapping instruments, the sound of that, would you say that was what planted the seeds of musical anarchy in the kind of music you like to do now?
BJ. Yes, definitely. You could see the attraction. The thing is, at that time, parents were frightened of pop music. The rock and roll thing. It was a brilliant time. You had all the sixties expansion and it was very exciting. So, the guitar seemed the way forward.
LW. So when did you get your first guitar?
BJ. That's a point. I don't know. This guy taught me three chords and "Get Back" –so that makes it Spring of '69. I paid my sister 2/6d, to teach me boogie-woogie on the piano. She drives a hard bargain. In secondary school I would spend lunch hours just improvising on the piano. In hindsight I realise that's quite a mad thing to do really. 'Cause I just didn't like hanging out with other people. Then when I was about fourteen, I got to know someone who had a drum kit in the attic round the corner from my school. So then I used to spend a lot of very long lunch hours round there. But the guitar, that's it. I used to listen to blues 'cause I could afford to buy the records and then I was given a book about the blues from the whole African American thing. And it was like "wow", that's really exciting. And this is much more interesting than the popular stuff. I never liked the Rolling Stones. I always thought that was a manufactured thing, although they were a band.
I didn't like the Beatles. There was something stinky about them. I liked the bombastic simplicity of the Kinks.


But then in the early seventies I heard Gary Glitter and thought, "Oh, this is the end of popular music". Then punk was the same thing. This is pointless. This is competence swamping creativity. I came out of all that Bromley Contingent; well I didn't come out of it. There were people I knew that used to sit round while I'd be rehearsing when I was about fifteen, sixteen. 'Cause we were on the road then with "Burlesque". But before that, when I was fourteen we'd be up and down the motorway playing at air force bases and all that in a cover's band. That was a good experience actually. The thing is, when I was fourteen, I knew I was going to be a musician. That was my living. So I didn't really bother with school much after that. Then it was working out a Led Zeppelin riff, the pentatonic scale, then reverse that around and do it in different keys.
LW. Did you like Led Zeppelin?
BJ. I quite liked them. I liked one album. I liked Deep Purple for some reason. My best teenage mate, Bill Broad, he liked Deep Purple but he also liked Cat Stevens.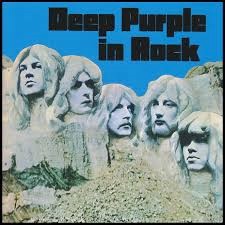 Then four years later, Bill became Billy Idol. The first gig I ever promoted, I was aged fifteen or something, was at the local village hall. I think we were called "Grey Havens". We put posters in the school, and Billy Idol played 'Froggy went a Courting" twice on the acoustic guitar. I think that's all he knew. He was supporting, because he wasn't good enough to be in the band. Just before this gig, 45 minutes before I was about to make my debut, someone said a friend of yours says if you don't apologise for smoking dope in his house her father is going to call the police. This friend was called Valerie. She had ginger hair. I remember her father had a jazz album by Joe Pass that I had been listening to while smoking pot. So I had to make a phone call and apologise before this gig. A couple of years ago I was interviewed for National Sound Archives and I told them this story. The very next day I was playing in Bedford, and the stage manager told me that there was someone who'd like to see you, an old friend - and in walked Valerie! I hadn't seen her for thirty years!
LW. Are you still friends with Billy Idol?
BJ. At an adolescent age we were very close but then he went to further education and I was on the road. And he got in with Siouxie of Siouxie and the Banshees and Steven Bailey aka Severin. I gave Billy "White Night White Heat", by Velvet Underground and said "check this out". He was into folk music like the Incredible String Band. His mum phoned my mum and said "William wants to play music, he won't do his homework for his O levels" And my mum said, "so let him do his music". Thank my mum for Billy Idol!
Actually Billy Idol's mum was in the local paper a couple of weeks ago, because the library check out set off her heart pacemaker. She was very upset about it. It was because she was Billy's mum that it was in the paper. When we were about eighteen Billy supported my band when he was in Chelsea a couple of times, because we were doing quite good business with the rock thing. The last time we ever met, when we were about 18, Billy said he was gonna make it in the pop world and I said "well I'm gonna be a musician".


Billy Idol (L) with Chelsea aged 21...
So we shook hands and that was it. It was brilliant.
LW. So how did you get interested in jazz?
BJ. We used to live in this very large derelict house and we had lodgers. I've since found out that it was a multi- racial household. The whole politically correct thing works against people like me, because I have become racially aware now, whereas at the time, they were just people to me. And some of them are old dear friends of the family. Pammy from Mauritius and her sister, Mireille and daughter Angéle. There was Poli, a Jewish refugee who got out of Berlin with her sewing machine and her daughter. She's dead now but her daughter was with my mum when my mum died a couple of years ago. It's brilliant these long term close friends. There all really part of the family. It saddens me that we put people in boxes. The whole thing about race relations, it's jobs for people.
LW. Do you think that the government policy regarding other races has added fuel to the fire of racial discord? In that the indigenous people of this country are feeling marginalized and that the refugees and other races are getting special treatment?
BJ. We've reached the point in the Arts, where someone like me, can't apply for grants because I'm not from a cultural minority. I'm also too old. In an ideal world, I should be set up, and be solvent and be earning from what I do. But of course that's not the case. You get people doing multi- racial music projects just because they know they will get funding for it. I think that is despicable. For the Camden Jazz Festival, in 1991, I had to put a band together to improvise to films. It was a six-piece band and I only knew two guys who could read well and improvise well on accordion, piano, double bass, guitar and violins. And I had to use them. But the organisers said, " I wouldn't mind if you could have 73.3% ethnic representation, because that's the quota we try and work on". So all I did was, the press pack that I sent them was in Hungarian, Icelandic, Spanish, French and some German. There's your ethnic quota. We didn't get any press that year...... But on the other hand, in the global scheme of things, particularly in America, it's quite nice that in some way the Arts can redress the balance.
Anyway, another of our lodgers, Bobby Graves, (Pammy's partner) was into jazz. He worked as a scene shifter at the BBC. He was the one who turned me on to Velvet Underground and Frank Zappa and he played me East Broadway Rundown by Sonny Rollins… I didn't like saxophones up until then.


I realised, listening to Rollins taking his saxophone apart and Elvin Jones just going completely bananas… this was much more anarchic than the tight assed Velvet Underground supposed "art" music. I was interested in that, but I didn't think 'this is where it's at'. For all my liking of bombastic pop music, I actually did have a very strong appreciation of tonality and melody, from the church. I learned to play the Max Roach drum solo on another Rollins album, note for note. Ken Taylor was a local mystic, cum Casanova type cum drummer who taught me drumming and introduced me to John Coltrane. It was a snowy Christmas Eve, about half midnight and I was coming home from seeing a girlfriend… and I stopped in to see Ken. So I heard Afro-Blue with snowflakes. I always remember that.
We had a big cellar where the band would rehearse all day. Years later, people would say "so you're the one who used to make all that noise, I could hear it on the bus going past". And when my parents went away, we would turn it into a jazz club, jamming till 4 in the morning.
LW. So what was your first professional engagement?
BJ. I was in the pit orchestra in me Mum's puppet theatre. Me mum had glove puppets. Because it was such a big house we had a puppet theatre put in.


Me and my sister and a friend would be the orchestra and mum gave puppet shows a couple of times a year for kids. The music teacher next door, she taught piano, would be like the M.D. And I remember how reluctantly we would practise whatever bit it was that she wanted us to rehearse. I remember saying on one occasion, "could you hurry up please, because I want to play football before it gets dark". She blew her top. I probably got a shilling for that.
LW. Who has been your main influence musically?
BJ. Speedway motorcycles. The sound of them. The kinetic energy. But to be honest, in the jazz world, I'm drawn to people like Mingus, Monk, Rahsaan Roland Kirk is probably my favourite in terms of spirit and intensity and musicality.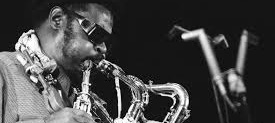 LW. It's interesting that both you and Bobby Wellins have mentioned Roland Kirk and yet my impression is that he wasn't taken seriously at the time.
BJ. He was treated as a circus act. But he was fantastic. And when he played with Mingus, that was the best combination. I think it's deeply sad that such a creative artist can only be fully appreciated after they've died because the rush has stopped. Then you can step back and analyse the whole cannon. I mean I'm about thirty albums in, and I can't live off them 'cause they're not being marketed properly or whatever.
LW. Do you market them yourself on your own label?
BJ. I have done, but I'm fed up with that now. You need so much money to market them, and no one buys them. The thing is, the music industry is controlled by non-musicians. I really turned against radio, 'cause I was doing my own shows as a presenter on Resonance 104.4FM , and I was put off by broadcast sound totally. The sound is too compressed.
LW. But you need the radio play to get heard and to sell records.
BJ. Yea, but when I do get the odd track on Radio 2 or something, I might sell half a dozen copies.
LW. Who mixes and produces all your recordings?
BJ. Tony Messenger does. He's a very old associate. He normally produces me but hasn't done so for a few years. 'Cause I've stopped making records.
LW. Well you can't sell them if you don't make them.
BJ. Yea, but I can't make them if I don't sell them. If you're lucky, you sell 10%. If there's seventy people in the audience, you might sell seven records. But, they want the tracks that you've done. Often, I don't want to do those tracks.
LW. How do the recordings compare in sound to the live performances?
BJ. They're different, because, you may have different musicians in. performing is a totally different medium to recording. The thing is, I'm a very strong performer. On the records, I will use good players. We did this record (Motorway At Night DCM 1988) where each track is twenty minutes at 160 beats a minute, no retakes. Just like being on the motorway at 70 m.p.h. So if you screw up, it's on tape forever. It's collective polyphony - I always like back seat drivers in my bands.
LW. But the thing is, you need to get what you do on the stage, actually recorded. The excitement and the sound, needs to be beautifully engineered to capture that, to do justice to you. Have you always been an anarchist?
BJ. Probably, the first record I made was on piano. You have to shift perspectives with music. I often get a good musician to play an instrument that they're not familiar with. That's what creates new dimensions as far as I'm concerned.
LW. I See you're earlier records were on Wood Wharf Records. What is the significance of that?
BJ. I lived there for ten years, just down from the Cutty Sark. I had one of my many physical and mental collapses there. The council decided they were going to develop around there. The alley in front of the cottage was going to be a public road, and they were talking about turning the barge yard into a Scratch and Sniff barge yard. You know, a museum. Keep the bloody thing going for Christ sake. It's one of those criminal things, that the river is under used.
LW. What inspired you to write songs like: "Pointless Adornments", Wheel Chair Dance Festival", "One Leg is Better than None" and "They Built a Ring Road in my Garden"? Did they build a ring road in your garden?
BJ. Yea, round my dad's garden. Although he set up an action group to fight it. It's the horrible thought of receiving a compulsory purchase notice through your door. " Wheel Chair Dance Festival", was inspired by a photograph in a magazine of spastics dancing. Most of the numbers are sociological observations.
LW Do you have a new album out now? And what is the title?
BJ. We are just recording it now. And it is probably going to be called "When the Crowds Have Gone". It's a very sad solo acoustic album. I borrowed Steve Watts on a couple of tracks and there's violin on a couple of tracks.
LW. If you were to compare yourself to another musician, who would that be?
BJ. I don't like all that comparison stuff. Musicians should be confident in what they do. Take Diana Krall for instance. I went to see Serious Speakout, one of the top U.K. music producers for left field stuff. He actually said "fucking Diana Krall. I'm fed up with the number of Diana Krall clone C.D.'s I get sent every day." The problem is, it's taking away the joy of instrumental music. It's putting the marketplace strongly on lyrical music and again, music, which has been around a long long time. Therefore, new composers are not gonna come through. Original acts don't get a look in at all. That contradicts the ethics of jazz, which should be kinetic explosions.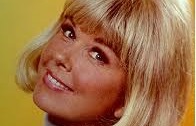 I like Diana Krall, but the situation is becoming that we have curators instead of creators. You have to ask the question: Diana Krall, Doris Day - what's the difference?
LW So what you are saying is that what's happening in the jazz world is the same kind of thing that's been going on in the pop world for a long time in that the record companies and promoters are looking for the tried and tested formula? Looking for the next Bananarama.
BJ. I can't tell you the hours of the day I worry about the fact that I haven't got a bosom and blond hair.....
© Lizzie Welch 2003