Home | News | Live Dates | Recordings+Shop | C.V. | Photos | Contact | Links

Contact Details
BJ gets bored very quickly and is always interested in new projects, bespoke performances and fresh initiatives. However, he is currently on an open ended sabbatical from live performance.
Three recent 'ready to go' projects for selective live performances have been: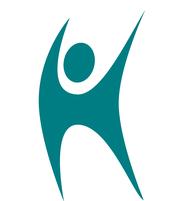 Billy Jenkins is also an Accredited Humanist Officiant approved by the British Humanist Association to conduct non religious funerals.
You can find out more about his ceremonies here.
You can contact his office by telephone on +44 (0)20 8691 8926
or by email.

Various live performance clips can be viewed on YouTube.


Solo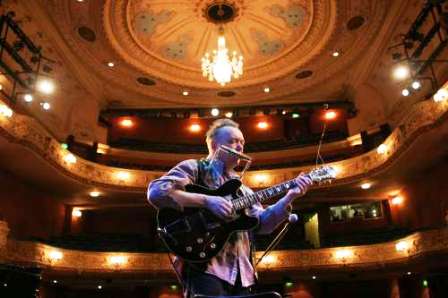 photo ©Tim Dickeson
'Solo shows are the perfect foil to the antics of the Blues Collective', quoted the hibernating hitman - whose C.V. contains quite a history of occasional solo shows - including a controversial performance at the prestigious 2003 Cheltenham International Jazz Festival.
'Torch Songs With A Napalm Delivery', has been another quote that goes halfway to describing what occurs.
Read the contentious Guardian review from Lancaster on the Live Dates page!
Some lovely writing from Rob Adams in the Glasgow Herald on Billy's solo performance as part of the Glasgow Jazz Festival on Sunday 1st July 2007:

Glasgow Herald
2nd July 2007
Glasgow Jazz Festival: Billy Jenkins, Regal Social Club

Rob Adams

Let's hope that someone was recording this, because for a blues singer to be live at the Regal, as B B King was famously captured, has to be poetic programming.
Billy Jenkins is no B B King, of course, but then the reverse statement could equally be applied. It would be hard to imagine the great Blues Boy responding to his surroundings by incorporating a dig about a walk of a certain colour delaying his arrival at the venue or making impromptu - and loud - use of a bass drum and piano that happen to be onstage.
Jenkins's way of telling it like it is is a deal less romantic than the accepted blues language. Not for him the "she's got one foot on the platform and the other on the train" scenario, because Jenkins being a British train traveller, the train hasn't turned up. And when he pleads for someone, anyone, to look him up, it's not loneliness it's "because I'm a sad b-a-s-t-a-r-d ".
Later he actually sings Percy Mayfield's Please Send Me Someone to Love and sings it with a rough-hewn feeling that reminds us that, underneath the malarkey, there's a serious talent at work. His guitar playing, though it can veer off into derangement, can also be scorchingly effective. It also takes talent, as well as comic timing, to render Hoagy Carmichael's Old Rockin' Chair as if heard on a radio whose dial keeps slipping. As with the best bluesmen, though, Jenkins may well have the blues - but his audience doesn't.

©2007 Glasgow Herald
Billy solo also makes for a good double bill - as the following review of an evening opposite Christine Tobin shows:
EVENING STANDARD
2nd February 2005
A couple of one-offs double up
Babel Label Night
The Spitz, London E1
Jack Massarick
US business analysts would call Oliver Weindling's Babel label "art-house". His musicians are mavericks, all stylistically unique and independently minded to the point of eccentricity. Two of them, the ferociously amusing Billy Jenkins and the mournfully hip Christine Tobin, did their thing last night in ways nobody else could duplicate.
Solo-guitarist Jenkins (new album: When The Crowds Have Gone) gives modern urban blues a volatile twist. His throwaway humour barely conceals a volcanic inner rage, and a recent combination of marital difficulties and financial hardship had lent extra vehemence to his act.
"I appreciate your dyslexic five-four clapping there." he sneered after jagged versions of I Like Rain and Charles Brown's Tonight I'm Alone. "It's OK, one-third of people live alone," he noted, peering malevolently into the audience. "So how are you all?"
Ranting about poverty ("My new campaign is to earn enough money to pay tax") and the chore of working without a band ("Don't leave, sir, I'm going to play an F major-seventh chord in a minute") - he enlivened each song with adroit guitarisms in styles from Muddy Waters to Wes Montgomery, cutting short each dazzling burst with a shocked face, like a ventriloquist whose dummy has just said a rude word.
By contrast, the smiling Tobin (new album: Romance and Revolution) sounded remarkably at ease. Bob Dylan's From the Storm quickly built a genuine head of steam over Dave Whitford's steady double-bass line, the nimble prompting of guitarist Phil Robson and inspiring hand-drumming of percussionist Thebe Lipere. Afro Blue, in 6/8 time, swung hard too.
When in this frame of mind, free of her Irish angst, the Tobin tones really sing and it's easy to visualise her striking it rich with one self-penned song that she could do better than anyone else. Someday....

©2005 Jack Massarick/Associated Newspapers Ltd.

return to top of page
Here Is The Blues!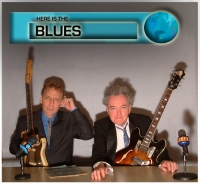 South East London guitarists Steve Morrison (left) and Billy Jenkins present a brand new two man, two guitar, two voiced programme of topical blues.
Songs of wisdom, sadness, stupidity and human nature – both original and reworked blues classics – served up with a delicious, seductive double electric guitar twang.
Intimate tonal perfection for festivals, folk clubs and small arts centres!
Steve Morrison is a true SE London based blues minstrel, living hand to mouth playing in local bars and cafés. It's his spiritual grounding that creates the bricks and mortar for Jenkins' pebbledash approach.

Audio and video clips for Here Is The Blues! can be found on YouTube and MySpace.


'Soul, poetry and melody came together'
Ana Luisa Barroso Público (Portugal)
'In a better world this man [Steve Morrison] would already be a legend'
Musician Magazine
'Remember to wipe that big stupid smile off your face. This shit is serious, man.' John Lewis Time Out


Revered arts and life commentator Charlie King saw the first ever HITB show:

Here is the Blues
Broadway Theatre, Catford

20th March 2005
By Charlie King

Micki the Morris Dancer said it all with a fixed look of shocked delight in the back row. Being a new man, he even had the courage to externalize it: "This is amazing," he told the bloke next to him. "I didn't realize the Blues could be like this. I thought it was supposed to be deadly serious all the time."
Micki, brought along by Tim and Paul – mates of Pete's – was one of 67 spirits (capacity 72) who became increasingly kindred under the worryingly wholesome influence of Billy Jenkins and Steve Morrison as they told the Blues.
"Worryingly" because Jenkins's famed melancholia is undoubtedly being undermined as each day goes by the "H" word. Even "First Day in Hell" – his Freudian release from the horrors of nursery school – came across as an almost pleasant excursion (Billy didn't even mind when the audience response was "Nursery school!" instead of "First day in Hell!").
And Morrison's loving influence can only be bad for Billy. They met for shy "coffee and jam" sessions last summer and now there's open talk of marriage. Luckily, Steve's a feminist, as he told us on the night, and bit by bit Billy will find his feminine side.
"Take Me Back" was Steve's ode to redemption and acceptance, forcing Billy to play a touching solo that he tried to hide behind a "Pansy Potter" smile, little realizing that happiness, God forbid, could be the dangerous emotion he might have to deal with in later life.
Morrison, with a little Karl Marx in his make-up to match Billy's Groucho – his earth to Billy's water, as 'Thud' might put it – is old-fashionably and beautifully eloquent on songs like "We Are People" and "Something's Over".
Meanwhile, Billy's lifelong campaign to hide the gentlest soul behind things raucous and chaotic (you don't fool many of us any more, Billy) was there in "First Time the Earth Shook" and "Ain't Getting Married (In the Morning)".
The mask slips on "When did You Leave Heaven" and "Tonight I'm Alone" – both tributes to his dead hero, Charles Brown, and as soulful as you can get. Billy insisted (perhaps a little too strongly) that "Heaven" was about a baby, not a woman – but we weren't all easily convinced.
Steve's open-tuned guitar (whatever that means) is the perfect foundation for Billy's multi-shaped and multi-coloured bricks, and Steve's own solos – as fans of his band, Blues Abuse, will testify - are well worth picking up the trowel for.
'Here is the Blues' (Steve was "Alistair" to Billy's "Moira Stewart") included the inevitable shuffling of papers, tapping toy microphones and reading from non-existent autocues.
Micki was all smiles at the back.
The rest of a lovely audience also got the point and it could be that we'll have to book seats for Part Two on Sunday, April 23rd, again at 8pm.
©2005 Charlie King/Community First Journals
return to top of page
The Blues Collective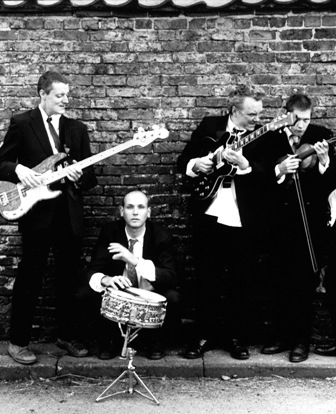 photo ©Simon Thackray

'Blues Is The New Jazz!'

Sometimes featuring Dylan Bates on violin, Thad Kelly on electric bass and Mike Pickering on drums..
'Satirical, savage, hilarious and terrifying.'
John Fordham The Guardian
'Humorous though his lyrics can be, Jenkins isn't mocking blues music. Rather he profoundly understands the emotional truthfulness at its heart. Thus in singing in his own accent about his experiences, Jenkins is actually a more authentic bluesman than the hordes of bar bands who sing "Sweet Home Chicago", in fake accents in bars from Toronto to Timbuktu. Such bands offer pastiche: Jenkins, not withstanding his unconventionality, his individuality and, indeed, his Englishness, is the real thing.'
Trevor Hodgett CODA Magazine

If you want any more info - go to the 'sadtimes.co.uk' site via the Links page, or read the archive gig previews and reviews on the Live Dates page!



Never Broadcast Blues Collective Documentary!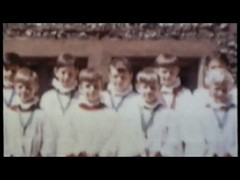 The 2001 Blues Collective spoof documentary 'Virus Called The Blues', made by Squaredog & Roundcat and directed by inspirational maverick film maker Craig Duncan can currently be viewed on his MySpace page!
Neatly edited into three sections, there's also a three minute promo short to be found!
Based around the band's 2001 Blue Elephant Theatre season, there's a host of factual and 'did that really happen?' action. Only problem is, after nine years, no one really remembers ....
It's great fun and features such classics as 'I Hate Dogs', 'A VIrus Called The Blues' and 'sadtimes.co.uk'.
Get suckered in here to:
The Promo, Part One, Part Two and Part Three
You can read background to the making of the film on the Back Pages of the Billy Webzine.
If you want any more info - go to the 'sadtimes.co.uk' site, or read the archive gig previews and reviews on the Live Dates page!
Home | News | Live Dates | Recordings+Shop | C.V. | Photos | Contact | Links